Podcast Subscribe: Apple Podcasts | RSS | More
As businesses try their hand at marketing techniques, a commonly made mistake is to promote their own company and get their message across. Usually, this technique results in lower conversion rates and leaves marketers scratching their heads.
Analyzing your audience will return your investment much more efficiently. Before marketing, do a little target audience research and keep the focus on them. I've listed some questions and avenues below to challenge your thinking and bring your marketing efforts full circle.
1) Who is your target audience?
The question may seem basic, but your target audience should be the foundation for any marketing strategy. Considering the following questions will help you narrow down your focus in order to keep your marketing campaign specific.
Are you targeting business-to-business (B2B) or business-to-consumer?
What is the age group of your target audience?
Does the majority of your target audience live in rural or urban areas?
What is the income range of your target audience?
What is your audience's ethnicity?
Is your target audience predominantly male or female?
Businesses reported over 30% improved sales when they focused their offers and marketing on their target audience.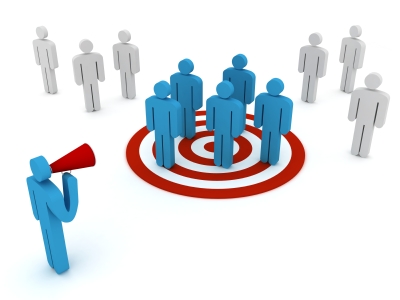 2) What does your audience want?
This question can only be answered after you have discovered WHO your audience is. Different people want different things, so finding out what's important to your target audience will help you negate which offers to promote and how.
For example, if you discover your audience is of a younger age group between 18-29, it's more likely they will click play on a video to learn about your product rather than taking the time to read a few paragraphs describing the same thing. Or if you understand your target audience is largely composed of senior citizens, you can pour less marketing efforts into social media avenues, as 18-29 year olds retain the highest percentage of social media usage.
Regardless of age, gender or income, every customer is interested in how your product or service benefits them. Your audience wants to know what you offer and how it's different. Make them aware of what they are missing and how your product can make their life better and easier.
Another quality every customer desires is trust. Many Americans fear something "bad" will happen while on the internet such as stolen identity or money scams. Countering their fears with a money back guarantee and a concise return policy is a great way to build trust and confidence. People also trust photos of real people rather than animations, so try using staff members or even CEOs of your own company on your website.
And remember to thank your customers. Responding to their input and purchases with a genuine "Thank you" reminds your customers they are dealing with humans rather than automated bots that lack manners.
If you are unsure the best route to take in order to research and discover your target audience, here are a few of the best existing avenues:
Social Media

This is a great avenue to explore when discovering your target audience. Social media provides insight on what content your users respond to as well as revealing their age, gender, geographical region, ethnicity, and their active usage times. It also gives your customers an outlet to share their opinions and experiences, giving you insight to their interests. Connecting on social media will naturally build trust and confidence in your audience by making you more relatable, increasing customer loyalty, and heightening your credibility.

Google Keyword/Adwords

The tools Google Adwords offers will enlighten you to the keywords, terms and phrases your target audience is searching for so you can speak the same language as your customers and connect with them through similar content.

Google Analytics

How did visitors come to my website? Where are my visitors located? What do users do on my site? Where do users spend the most time on my site? What about my site is turning visitors away? If you have ever asked yourself these questions, turn to Google Analytics for the answers. This savvy tool gives you a head start in marketing, as if you are standing over your visitor's shoulder, watching them navigate your page.

Surveys

Too many businesses try to predict what their audience wants, but never take the times to ask them. Surveys in the form of emails, on-site questionnaires or comment boxes give you freedom from the guessing game and bullseye insight on how you can improve your product. They may even provide you with an idea you've never considered. Either way, they will appreciate your attempts to understand their interests.
It's not unusual for businesses to re-evaluate their target audience especially if it was not clearly identified in the initial stages of business. You may have more than one audience and so targeting too specifically does not mean you have to exclude people that don't fit your criteria from becoming customers.
Defining your target audience(s) will save you marketing dollars and provide a better return on investment. Feel free to share some of the ways in which you have discovered your business' target audience and how it has helped improve your success.