Podcast Subscribe: Apple Podcasts | RSS | More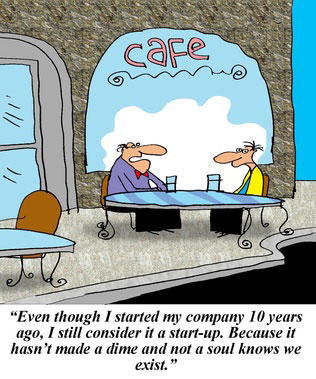 A recent study conducted by Verisign discovered a sad majority of companies don't realize the benefits of having a great online presence. Many times the business lacks the technical know-how to develop a web presence, while others fear that it's just not affordable. But the truth, backed by this research, is that those implementing it are experiencing formidable profits.
It was also discovered the companies that do take advantage of online resources elect for social media instead of their own internet space. And those with e-commerce ability choose to establish themselves on sites such as eBay and Etsy. Though these avenues are tempting because of ease of use, companies are missing out on the value of possessing their own website.
1. Great Online Business Presence Builds Trust
A Weebly survey found 56% of consumers would not trust a business without a website. Developing a great online presence goes beyond purchasing a domain name and posting a picture of your business with contact information. It should reflect a digital version of your company. Establishing your business online heightens credibility. Those potential customers who check you out online and find a well maintained website will see you as an expert instead of an amateur mom-and-pop shop. Giving potential customers a positive impression of your business makes future sales more likely. Also, having branded email that advertises your company's domain name boosts customer trust and business credibility, making you appear as a legitimate business.
2. Online Presence Builds a Greater Clientele.
With web-influenced predicted sales reaching $1.409 trillion in 2014, those without an online presence are at a clear disadvantage. Avoiding this crucial marketing avenue is like saying, "I don't need any new business." Even if you are already a well-established business, coupling that with an awesome online presence will set you apart. Your company's website is not limited to the address at which your business stands. Your online presence stretches to the ends of the earth, reaching potential customers that word-of-mouth and newspaper ads never could.
3. Great Online Business Presence Makes Marketing Easier
No matter what your message is, why you are communicating it, or what it may look like, you will be unable to engage with customers without relevant technology. If you allow your website to work for you, potential buyers won't feel pressured by a salesman. Posting great descriptions of your products or services online lets the customer make relaxed decisions. Online marketing is also faster than conventional printing and mailing, as it reaches a wider audience in less time. Remember that online, special preference is given to local business so take advantage of the opportunity to out-do big business competitors.
Verisign also found that prior to the creation of websites, the greatest perceived inhibitor of businesses was lack of technical knowledge and cost to develop the site. However, after developing a website, only 8% of company's respondents found the investment to develop their website as a real barrier and technical know-how concern decreased from 45% to just 22%. Even though businesses expressed several perceived and actual barriers to developing their own space online, more than three-fourths said they would recommend investment in a website to other businesses, concluding that the value of having one's own website outweighs all feared or actual barriers. Some other obstacles included investment of time, security and ongoing website maintenance. Finding a digital marketing agency you can trust will ease those concerns.